29 Aug

Debitoor, our billing program, interviews Juan Della Torre
Interview with Juan della Torre, CEO and founder of La Machi | Comunication agency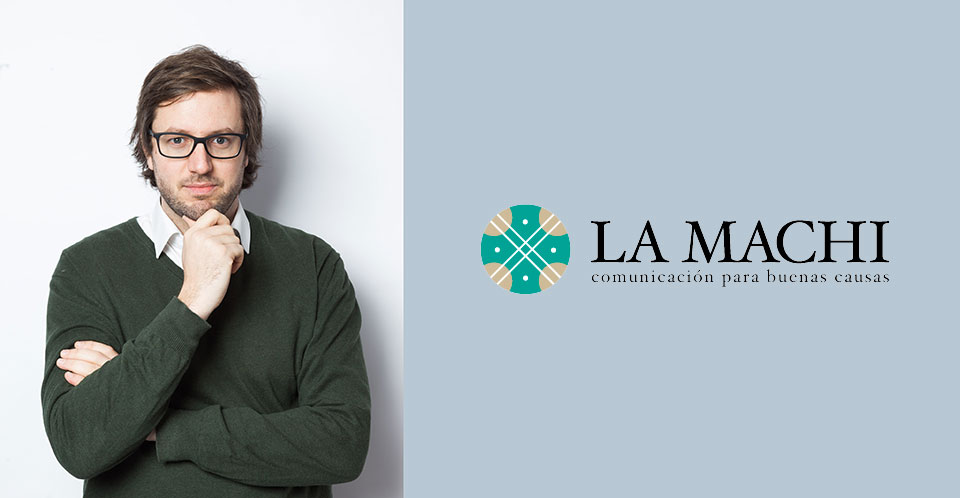 Juan della Torre, founder of La Machi, and user of Debitoor, billing program
Do you want to know how a communication agency works for good causes? Meet Juan, CEO and founder of La Machi, an agency that works with public good entities, religious institutions, public sector organizations and responsible companies. If you still have doubts about what this means, read on.
Hello, tell me a bit more about La Machi. How did it come about and why did you decide to create such a communication agency?
The idea of making a communication agency specialized in good causes emerged in 2010 when we carried the strategy and creativity of MasterCard Cono Sur from McCann Erickson Buenos Aires. The brand was betting heavily on sponsorships of major sporting events to accompany the feelings of its consumers.
That made us think that the great emotional moments of life do not go through a football world cup, for example, but because of those things that mark you forever, like having a child, choosing the person that will accompany you throughout your life, or dismiss a loved one. And those things do not happen in a stadium, but in your church, temple or in the garden of your house. We saw that the narrow-mindedness of marketing professionals made brands miss the real opportunities to accompany their users in what are the most important events of life.
Today La Machi works integrating the theology of communication and strategic analysis into the creative process in our service units: Consulting (consultancy in communication and strategic planning, press and PR work, crisis communication), Creativity (advertising campaigns, branding & corporate visual identity, graphic design, illustration) and Digital (websites, social networks, apps, virtual reality, newsletters).
I have seen that you have a very specific niche market and that on your website you comment that "lay people, experts in graphic design and communication must turn their professionalism to help the Church to make real the perception of the sacred and the mystery". Why the laity?
NGOs and religious institutions had a problem with their communication: or it was developed by great-hearted volunteers, but scarce technical knowledge, or by pro-bono agencies, more concerned with winning a prize at a festival than with achieving the organization's objectives . In short, who always suffered was the good cause.
Given this need emerged La Machi, a communication agency born with the intention of breaking that paradigm to convey what is really important, providing professionalism and bringing platforms and technologies to reach further. And we, as lay people, feel the responsibility to contribute our value.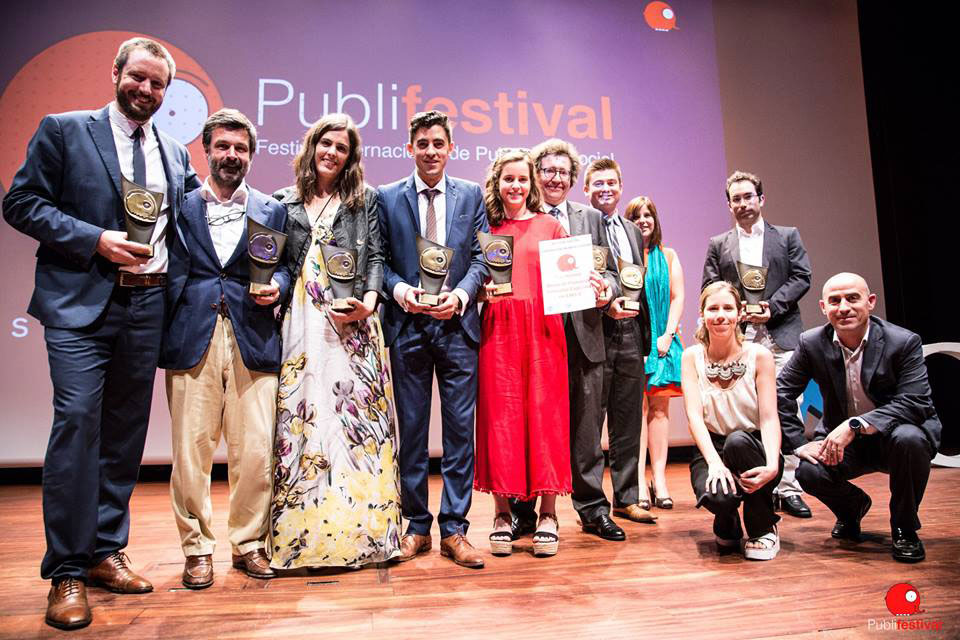 La Machi, Debitoor users in their billing, at the 2017 Publifestival awards ceremony
La Machi works with public welfare entities, religious institutions, public sector organizations and responsible companies. Have you had any clients that do not belong to any of these categories?
I find it difficult to think of an organization outside of these categories, because even in the case of companies I think that none would declare itself as "irresponsible", because more than the responsibility in the community is not its main value. Our criteria is to detect those organizations that are doing more than making money, which of course is not bad and is necessary, to be able to communicate their projects with the full potential of human values.
What does it consist of presenting traditional values in a modern key?
I would like to answer with an example. When the Pope's World Network of Prayer, in charge of Father Frédéric Fornos, SJ, proposed us to help them find the best way to spread the Pope's monthly intentions for the challenges of humanity and the mission of the Church, we dedicate ourselves fully to a research and planning work to find how to convey the message of always but with all the power of new media. We set out to take advantage of the best means, add the best professionals and work with the high quality standards to which we are accustomed in our professional life for big brands. From this process of strategic exploration came the proposal of "The Video of the Pope".
What is the biggest challenge of La Machi?
Persevere. Persevere. And persevere. As a company, we have a double challenge: first convince our clients that they can "communicate good"; and then convince them with our campaigns. The latter is what any traditional agency goes through, but because of our model and positioning we add a prior challenge to that, and that is to empower the brands and make them protagonists of the good stories that there are to tell.
I have seen that you have spectacular campaigns such as Click To Pray, Argentine Soldier or Woman weaving cultures. How is the process from when you get an order until you start it?
We work for our clients with processes and standards that are at the height of any international agency, but we add another seasoning: we discover what is the good cause to communicate behind that product or service.
In a few words, we try to communicate well the good. To put criteria and professional talents at the service of institutions that are directly or indirectly dedicated to the good. And we also try to be objective with the measurement of our results. The metrics are one of the main challenges of the industry in general, but the digital world is helping us a lot because the tools that exist in this field are useful and reliable.
But as always, the measurement of the results is based on the expectations of each project and client.
Of all the projects, which and why did you enjoy more?
It would be very unfair to many clients if they answered that question, but much more without even thinking about it. I could answer you with a crutch from the industry: the best project is the one that is to come.
How do your clients find you? Does word of mouth or recommendation work or do you focus more on digital marketing activities instead?
In fact, what works for us is a combination of different tools. Of course, digital marketing today is an ally that we are not aware of the limits it has, but because of the specific weight of the place we are occupying or trying to occupy in the industry, word of mouth has opened many doors for us.
What advice would you give to those who want to undertake in the world of communication and design?
I would say: Praying and with the mallet giving! You have to work hard because the best recipe for good results is sacrifice. I would tell them to look for and find their differential, that they team up and that they validate their idea, that they do not remain with the first impression.
Finally, I would say that to be a good professional you also have to be a good person. The future is in your hands, so go ahead.
Finally, what made you decide for Debitoor as a billing program?
At La Machi, we are passionate about the processes and the optimization tools of our work. Some time ago we were looking for an efficient and practical way, which consumed us the shortest time possible when carrying out our billing and accounting. We found in Debitoor a good ally to create our invoices quickly and control our accounting with a general perspective of the La Machi gait.
If you want to know more about them, discover projects they have made or are even interested in communication activities that they can do for you, we recommend that you visit the La Machi website.
Do you use Debitoor to make invoices and would you like us to tell your story? You can write to [email protected] and be part of our group of interviewed users.
Written by Sergio Lozano Álvarez, August 29th 2017